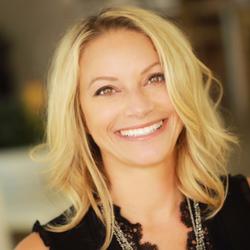 Reina Acuna Agent
Tel: | Email: [email protected]
Address: 13400 Sabre Springs Pkwy, San Diego CA 92128 | Company: Keller Williams Realty | CA BRE # 01765375
CA BRE #

01765375
Tel

: 760-505-7358
Email

: [email protected]
Company

: Keller Williams Realty
Address

: 13400 Sabre Springs Pkwy, San Diego CA 92128
Many of our clients have commented after closing saying "that was easy!" What makes the difference? One word…experience. In the past few years, our team has had the pleasure of helping over 187 clients buy or sell a home. This level of experience gives us the knowledge to better handle your transaction and deal with potential issues up front, before they become a stressful situation later. That is our goal!

Agents on The Acuna Team work hard every day to provide a high level of customer service, always do the right thing, and never pressure our clients or try to Sell them. When touring homes, we point out the good features, as well as anything we see that could be a potential issue…things you may not know to look for. It is important to us that you have all the information to make an informed decision.

Our goal is to be your agent for life, and we focus on building that relationship rather than our next commission check. When you are buying or selling a home, you are dealing with what is probably the largest investment you will ever make. It is so important to have an experienced professional on your side to help you and advise you every step of the way. We take the time to get to know you and understand what your goals are, so together, we can strive to achieve them.

We hope to have the opportunity to work with you!
9
Industry Experience(Years)
187
Number of Properties Sold
Reina Acuna Chat Now
Hello! I'm here...is there something I can help you with today?